Ittaq works in four interconnected areas: research, multimedia, land-based programming, and culture and heritage. 
We see our interconnected themes as means to community empowerment, ways to express ourselves and assert our rights as Inuit, opportunities for economic development and community wellness, and paths to more Inuit-centred economy.
Through our centre, we offer a broad range of expertise, leadership, resources, training, mentorship, and services in our key areas. We draw on our strong relationships in the community and our deep understanding of our homeland.
As a research centre, we are changing the way research is done in Nunavut. We build and support Inuit self-determination in research. We are working with new tools to collect and manage our own data and knowledge. We focus on community interests and research priorities, and lead collaborations that build on our strengths. 

With Inuit knowledge and the land anchoring our approaches, Ittaq has grown over the years, with ongoing programs and accomplishments in research, Inuit Qaujimajatuqangit (IQ), environmental monitoring, creative multimedia, culture & heritage work, land-based programming, and community action.
Ittaq was founded in 2005. We are part of Ilisaqsivik Society, an Inuit non-profit charitable organization, located in Kangiqtugaapik (Clyde River), Nunavut.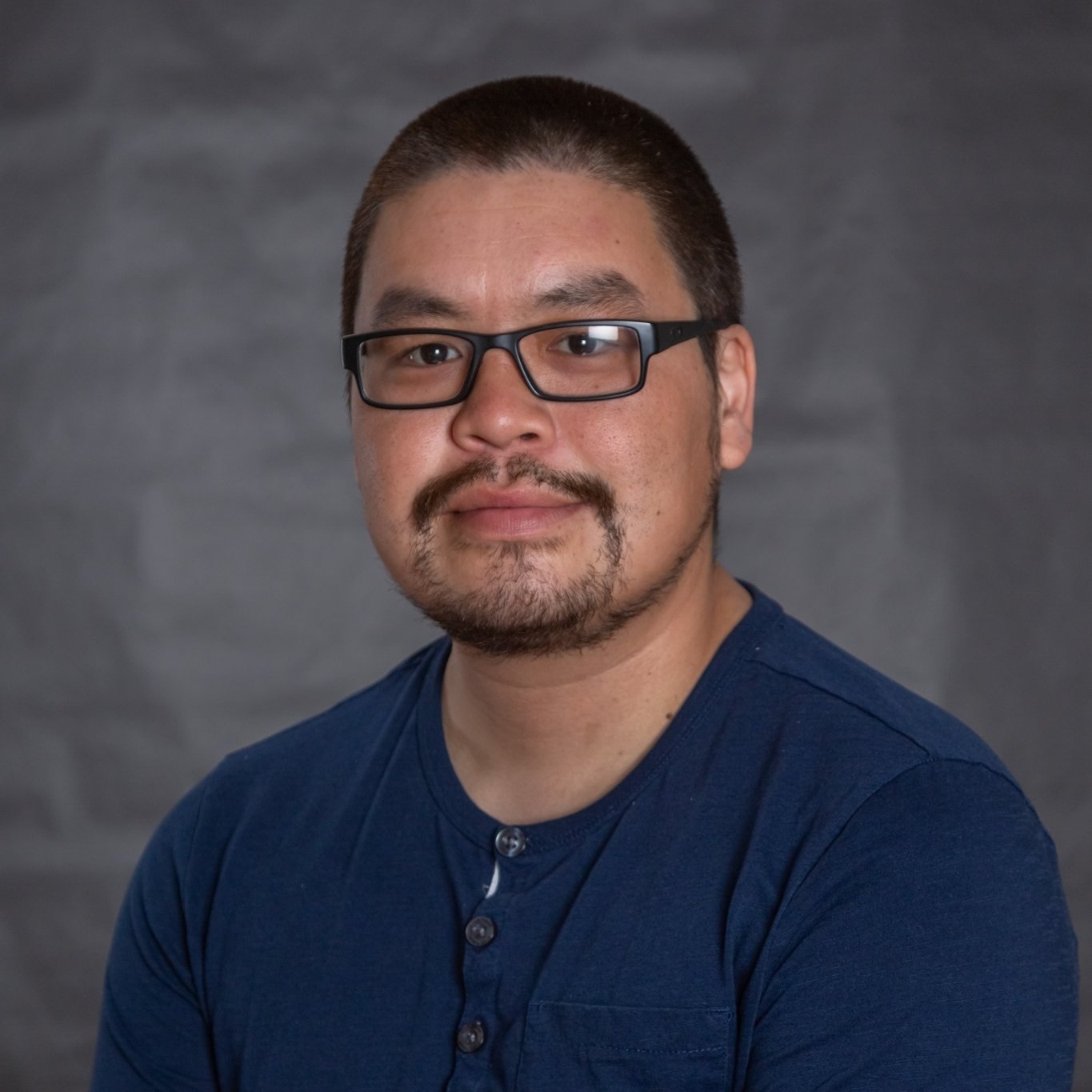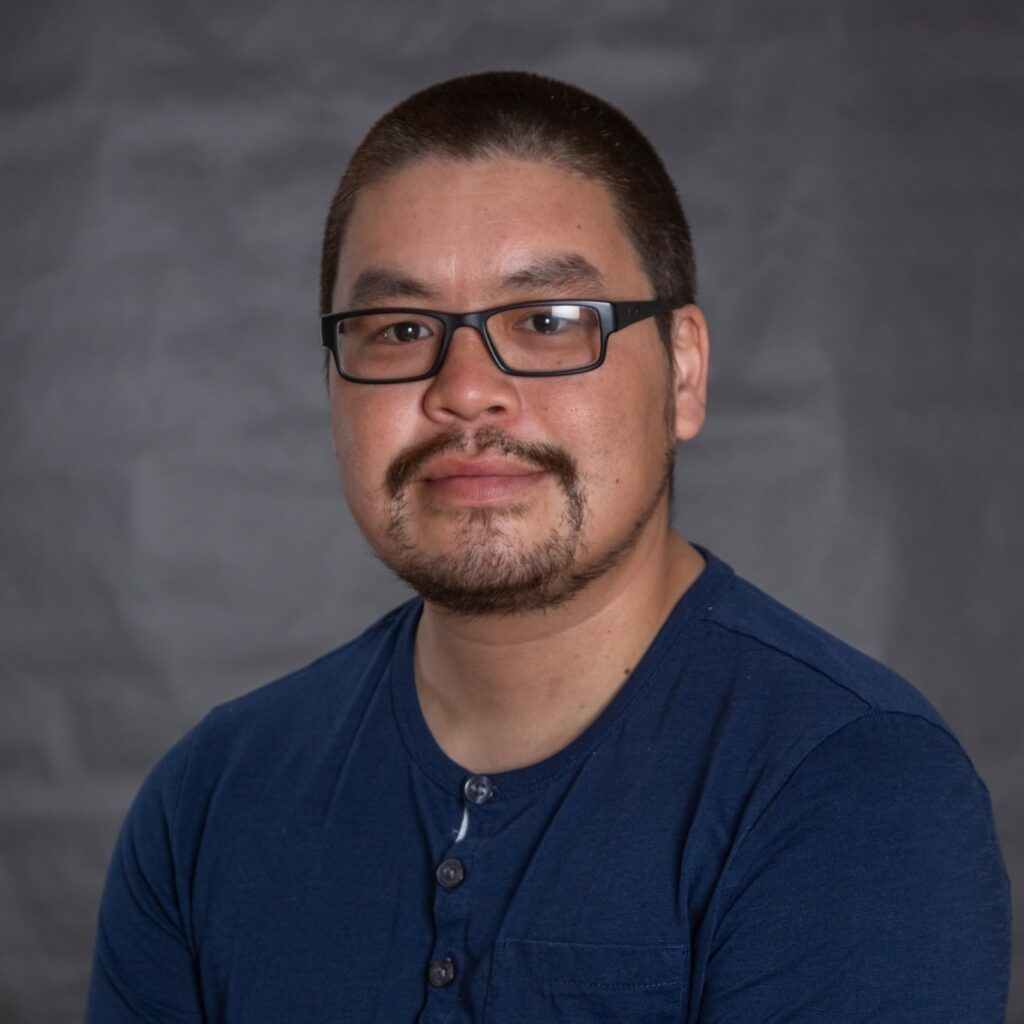 Photographer & Manager of Multimedia
Robert is an award-winning photographer, videographer, and certified drone pilot originally from Clyde River. His photography has been published in various magazines including Up Here, Inuit Art, and Above and Beyond.
Robert has worked as a photographer and researcher for a number of organizations and projects, including for Students on Ice, Piqqusilirivvik (Nunavut's Inuit Cultural School), and a number of university-based research projects around the Arctic. In addition to being a photographer, Robert provides IT support and draws on his diverse skills from his experience as a hunter, Canadian Ranger, firefighter, and heavy equipment operator. He has been a crew member for various film projects, including IMAX, and has technical skills in GPS, airphoto research, machine and engine repair, and land skills. 
Robert is the proud husband of Eema and father to seven children and can often be found out hunting on the land with either a rifle or a camera (or usually both).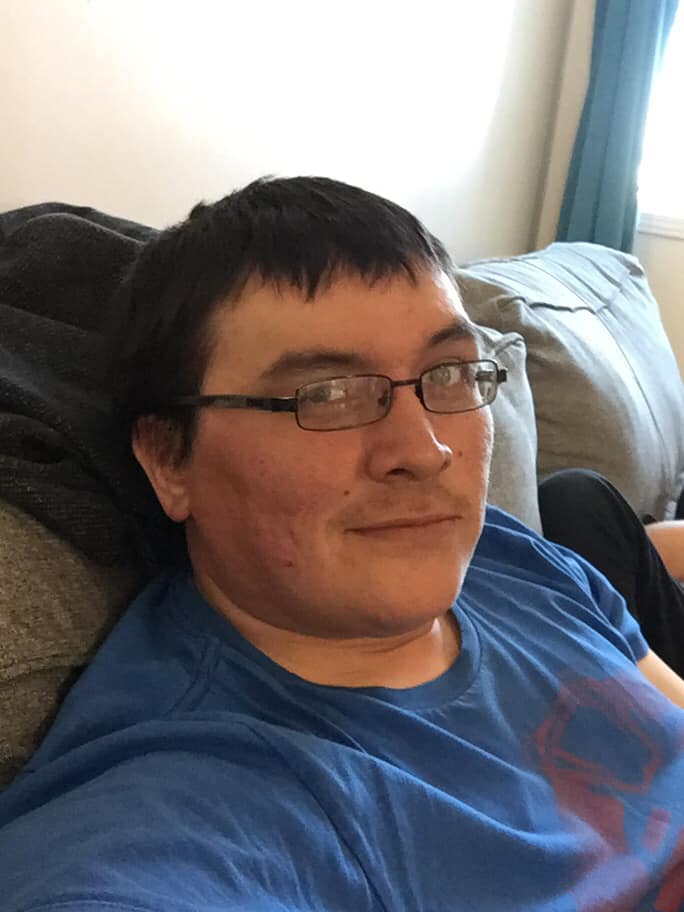 Manager of Land Programming
Originally from Clyde River, DJ has a diploma in Environmental Technology from Nunavut Arctic College. Through many years of in-class and job training, DJ has knowledge and skills ranging from natural resource management, to wildlife, to environmental protection. He has worked as a heavy equipment operator, researcher, environmental technician, archaeological assistant, field guide, bear guard, and more.
DJ is instrumental in building our land-based programming and field services at Ittaq and works closely with other hunters, land instructors, and Elders. A life-long hunter, DJ is on the land regularly hunting for his family and also with Ittaq programs. 
DJ manages the Angunasuqtiit program, acoustic monitoring program, and working on a new project to apply InReach technology to environmental monitoring. He works with Esa Qillaq to maintain our weather station network. When not on the land, DJ enjoys spending time with his family of three children and his partner Enuusiq.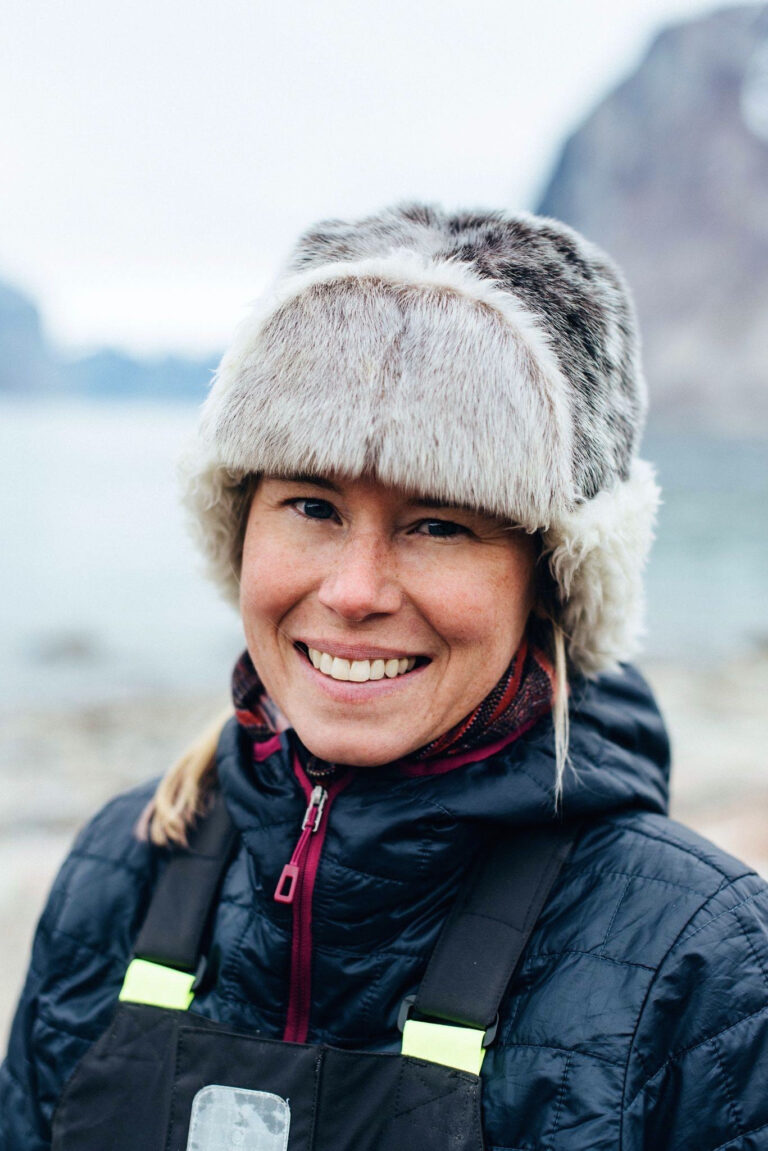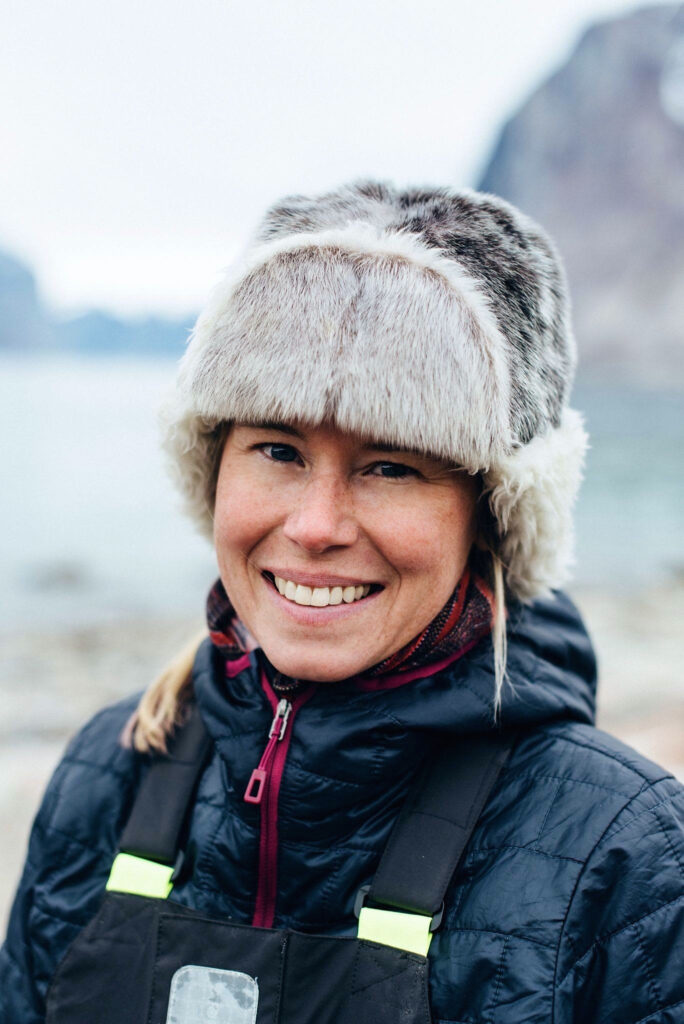 Originally from Ontario, Shari has spent most of her adult life working and living in Nunavut. Her role at Ittaq is project management, funding, research, and collaborations. A career researcher for over 25 years, Shari is dedicated to supporting Inuit self-determination in research. She was a co-founding member of Ittaq in 2005 and has worked with Inuit on local to international-scale projects across the Arctic. 
Shari has a BES and MES from the University of Waterloo, a Ph.D. from the University of Colorado, and completed a postdoc at Harvard University. She has academic appointments at Carleton University and the University of Colorado. A decade long project she co-led with a team of Inuit, 'The Meaning of Ice', won the 2018 inaugral International Mohn Prize for, 'outstanding research related to the Arctic'. 
Shari currently splits her time between Clyde River and the Rocky Mountains. A long-time qimuksiqti (dog teamer), she will 'talk dogs' with you all day if you let her.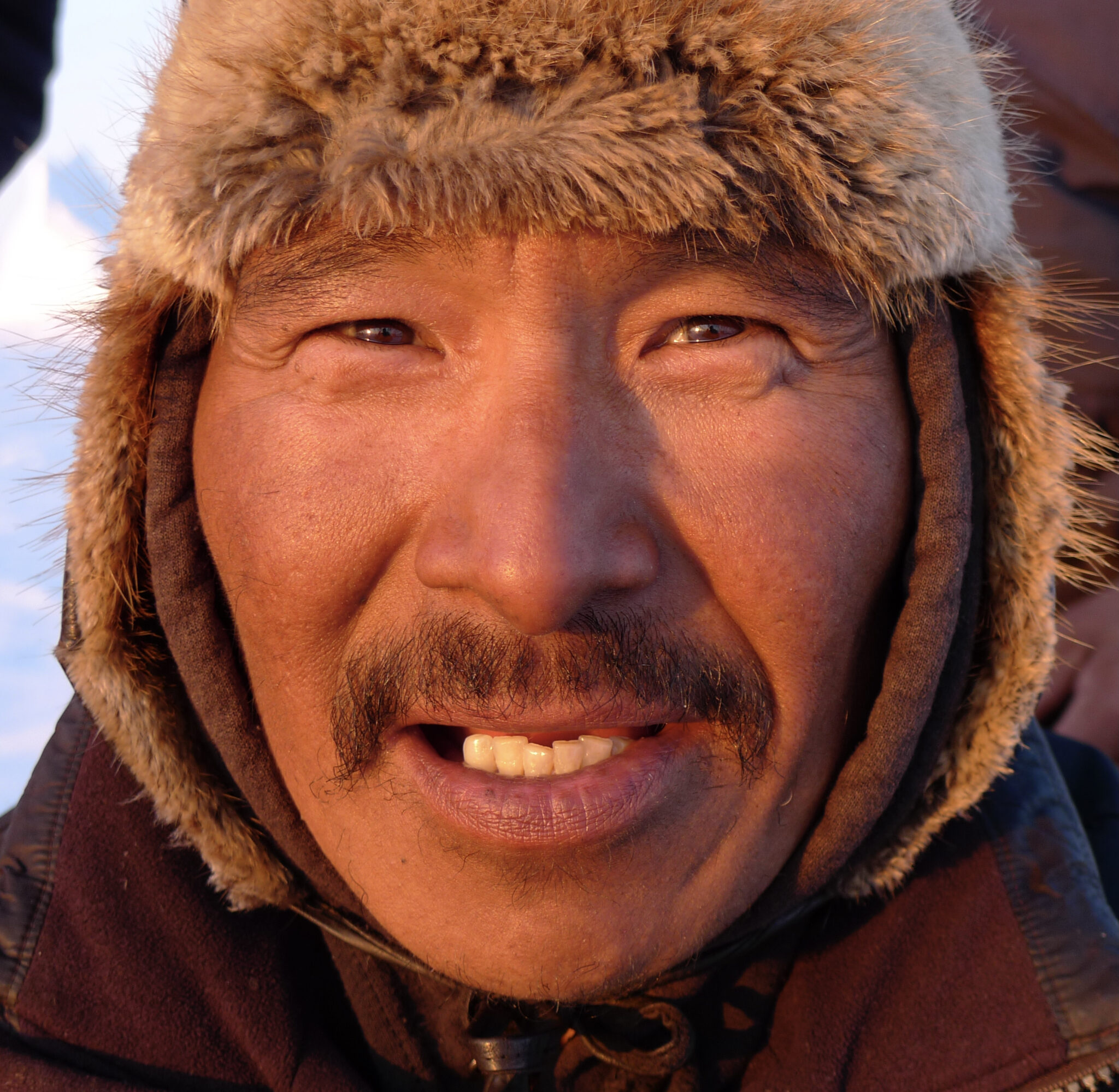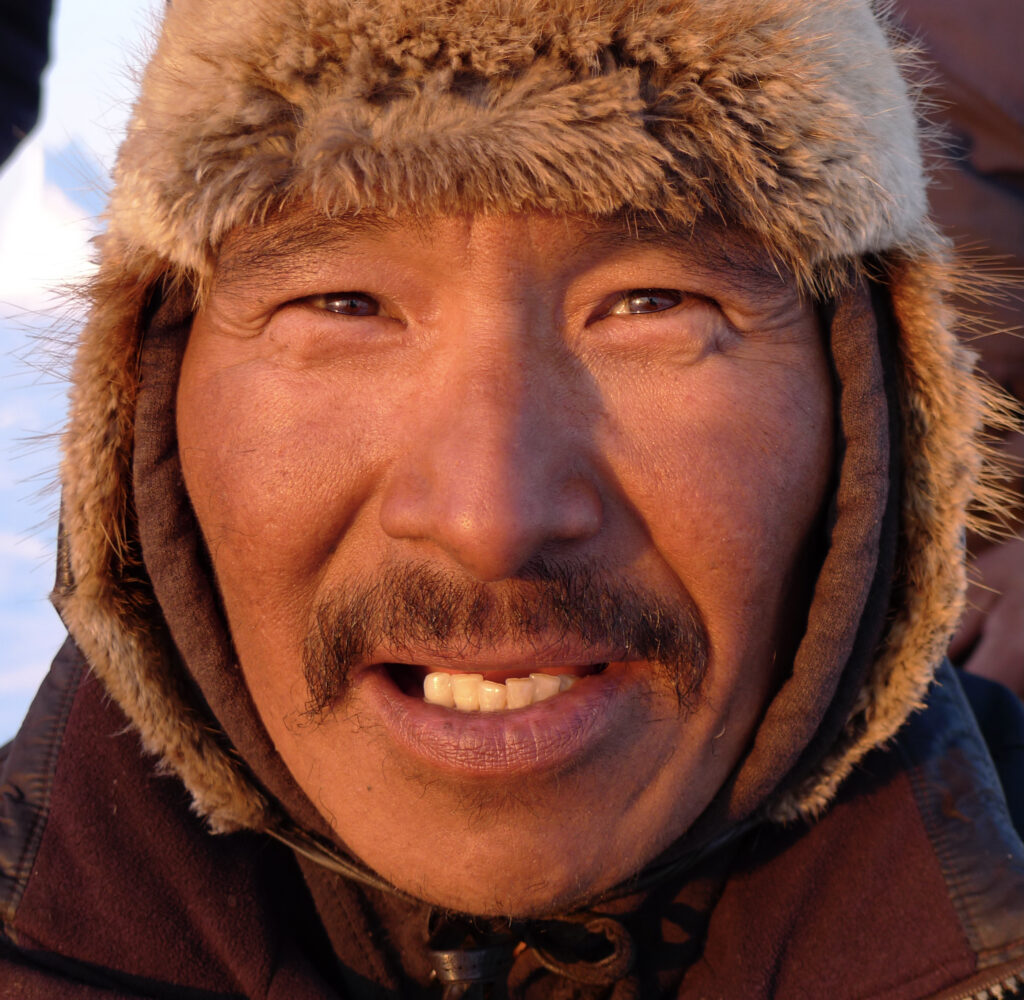 Amosie Sivugat was born at Tupiqvialuit, northeast of Clyde River. He has been a hunter all of his life, starting at the age of eight. He has one daughter, one son and one grandchild. Amosie doesn't favour hunting any animal in particular but enjoys hunting them all.
He has received certificates of appreciation for taking people out hunting and he has worked as a hunter and hunting instructor for Ilisaqsivik and Piqqusilirivvik (Nunavut's Inuit Cultural School). Amosie also has extensive experience as a land guide, polar bear hunting guide, and he is an active qimuksiqti.
He has many skills in toolmaking and making and maintaining land-based equipment and has Wilderness First Aid certification.
Amosie has been a lead hunter-instructor for Ittaq's Angunasuqtiit program (full-time hunter program) since it started and has been the mainstay of the hunter instructors.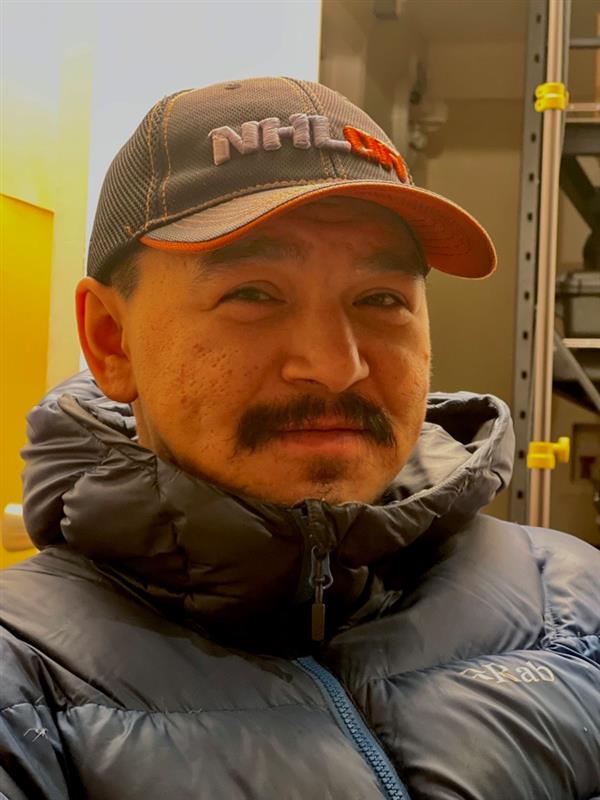 Kippomee Qillaq was born in Iqaluit and grew up in Clyde River. He has been hunting since he was a child. He grew up at an outpost camp near Clyde River, learning to hunt with relatives. He is the youngest member of the Angunasuqtiit and enjoys being on the land and hunting all year. One of the things he enjoys most is seal hunting in the fall season when the ice is first forming.
In addition to his land skills, Kippomee has experience building cabins, qamutiit and other hunting tools. He has five children, three girls and a boy.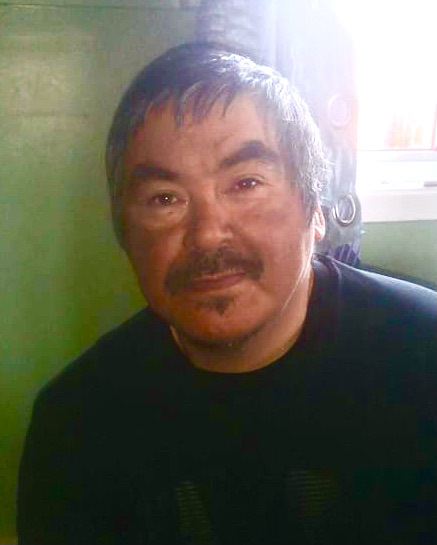 Aipelee (Esa) Palituq was born in Iqaluit and grew up in Clyde River. He has four children and four grandchildren. Esa is a life-long hunter, hunting since he was 5-6 years of age.
Esa harvests all animals and fish, but hunting polar bear is a favourite. In addition to his deep knowledge of the land and hunting, Esa has extensive skills and experience in carpentry and trades.
Esa has training in math and science from Algonquin College and certificates in working in confined places, fall arrest, fire extinguisher inspection, and Standard and Wilderness First Aid. Esa has been a land and hunting instructor in the community for many years, taking youth and others on the land to learn.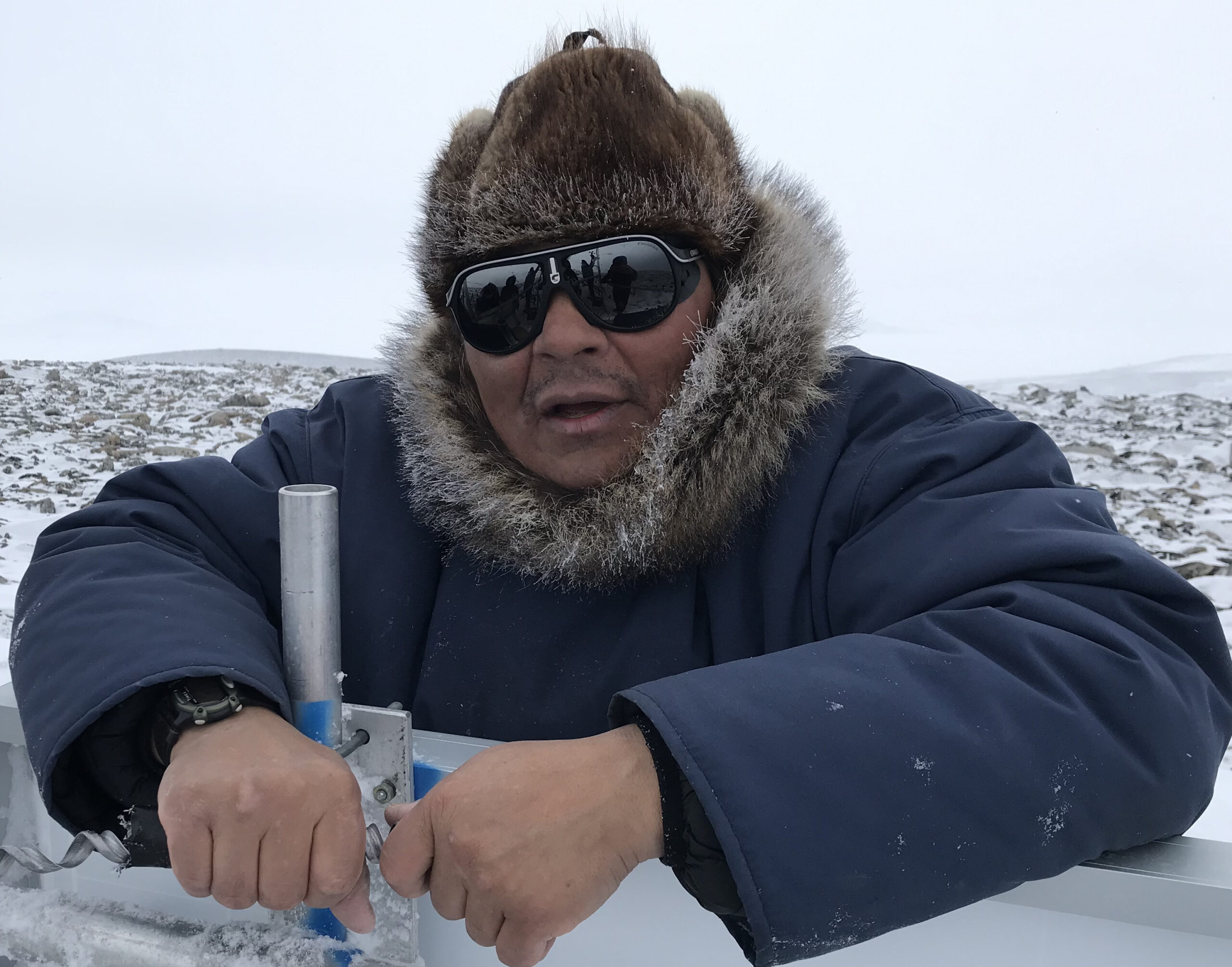 Weather Station Technician, Instructor, Researcher
Esa was born and grew up on the land near Clyde River where he started hunting at the age of ten. He learned to hunt first with his grandfather, hunting with him into his teens, and then with uncles. He has been a life-long hunter ever since. 
Esa is a researcher with experience working on many different projects over the years ranging from harvesting studies, to environmental monitoring, to water quality testing. Alongside his research and land skills, Esa has education, training, and experience in a number of other areas, including boiler mechanic, housing maintainer, land/hunting guide, RCMP Member, and SAR member.
Since 2009, Esa has been the weather station technician for the Kangiqtugaapik (Clyde River) Weather Station Network and is part of the Silalirijiit research project team. 
Esa is an accomplished artist, carving from stone, antler and whale bone. Esa lives with his partner Raygee and their children in Clyde River.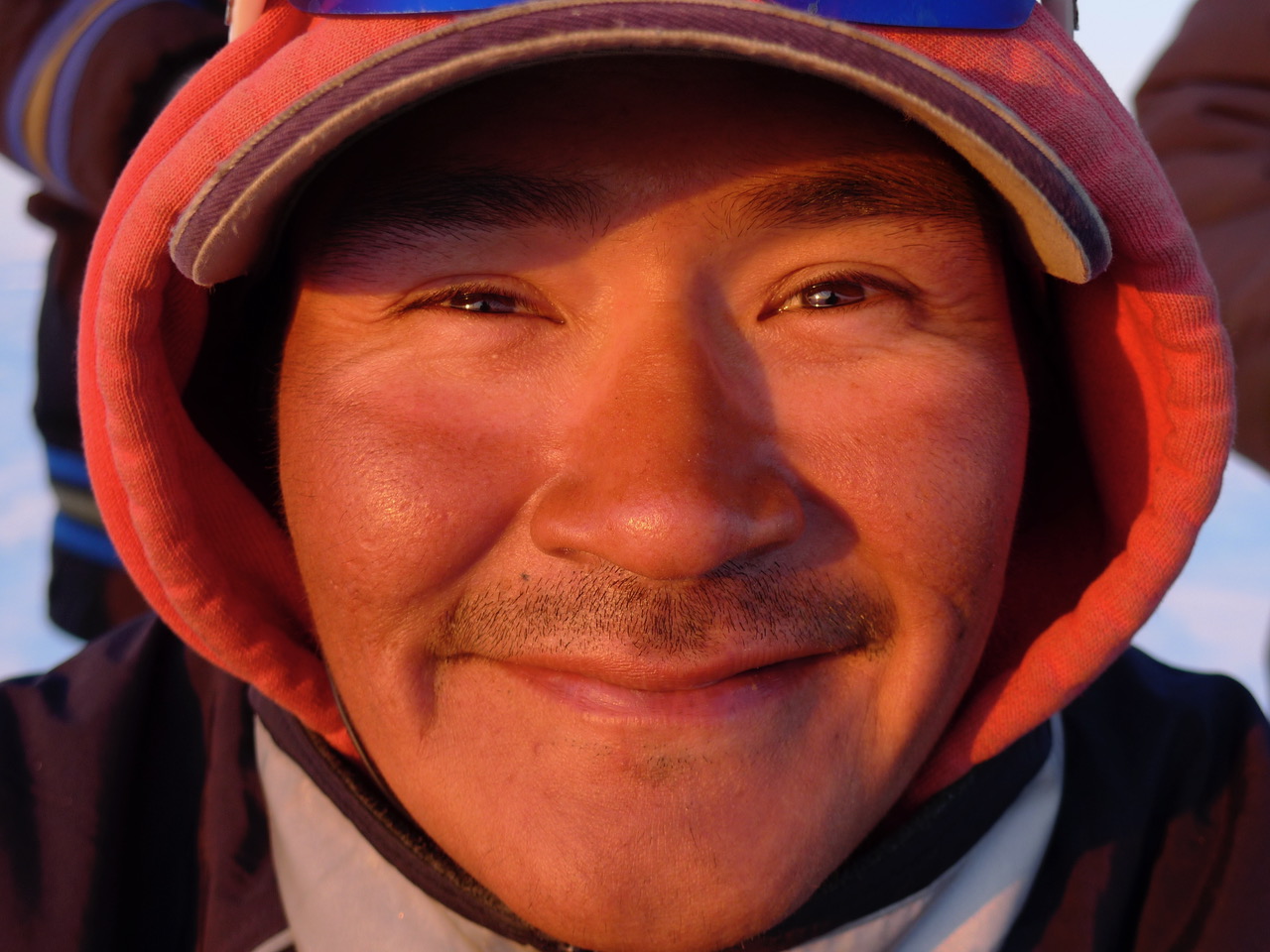 Born in Clyde River, Apiusie Apak is the father of six children and four grandchildren. He has been hunting since the age of 12 and really enjoys being on the land and hunting all animals. In addition to his knowledge around the land, hunting and fishing, Apiusie has skills with hunting equipment, toolmaking, and maintenance.
Apiusie is very involved in his community and with community leadership. He served as the Mayor of Clyde River from 2009-2014, has been on the Board of Directors for the Nammautaq Hunters and Trappers Association since 1996, and is currently Chair of the HTA Board. Apiusie is also the Sergeant in charge of the Clyde River Canadian Rangers.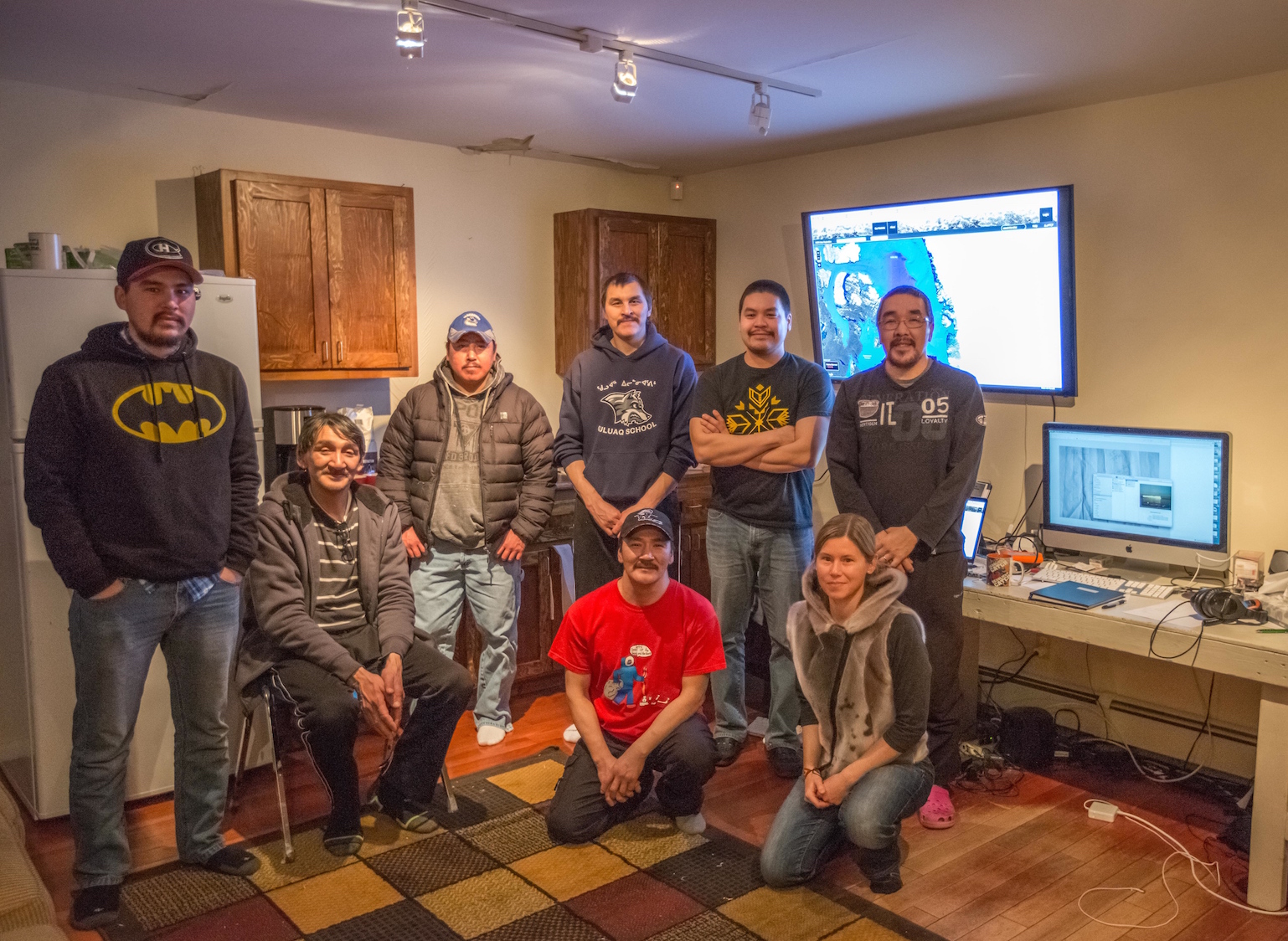 Digital Atlas Steering Committee
Ittaq is host to the Clyde River Knowledge Atlas. 
The atlas is a way to protect and share many of the resources created and supported by Ittaq. It is a tool to support new research and tell our own our stories. It is also a tool for bringing home data, information, and knowledge that has been held elsewhere.
We hope the atlas will be a place for our youth, leaders, and community members to find information and resources they need for their interests and activities. For visitors, we hope it shows the depth of Inuit knowledge and the critical importance of local leadership and involvement in researching our environment. The atlas is a living resource that is still in development.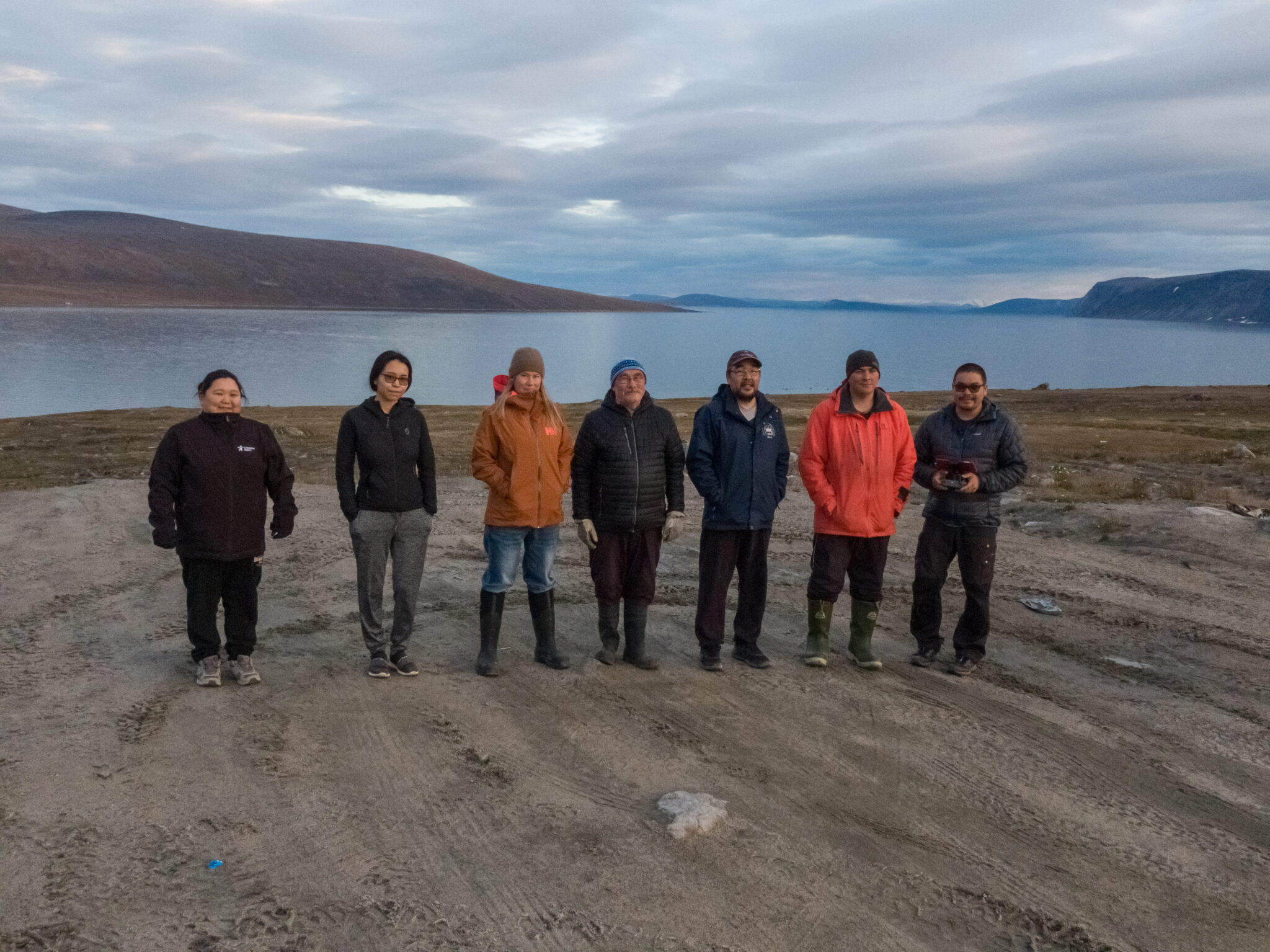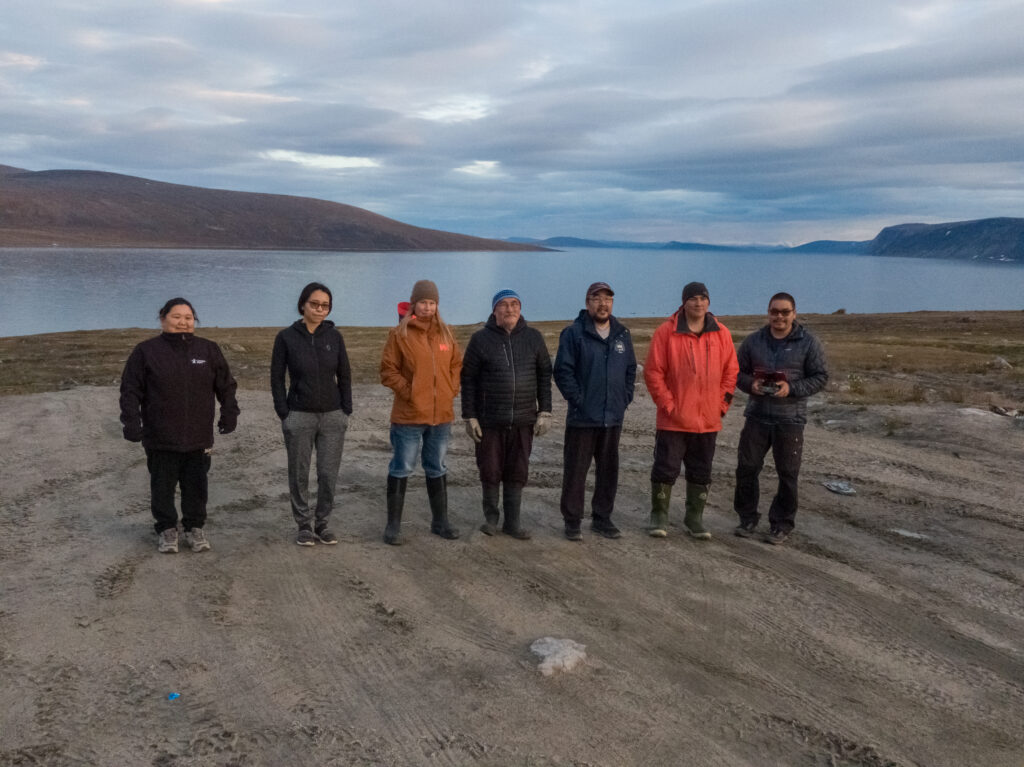 The research committee assists in guiding the overall activities of Ittaq, especially in terms of research. The committee also has the responsibility to review and make recommendations on visiting research license applications (received from the Nunavut Research Institute) on behalf of the community. The committee provides its reviews based on community interests and priorities and according to a guiding protocol. The committee works closely with the Hamlet Council, SAO, Mayor, HTO, Ilisaqsivik Society, Elders Committee and other local organizations.