We support Inuit self-determination in research and turn knowledge into action.
Inuit are the original researchers and observers of our homeland. 
We blend traditional knowledge with cutting edge technologies to advance understandings about our environment.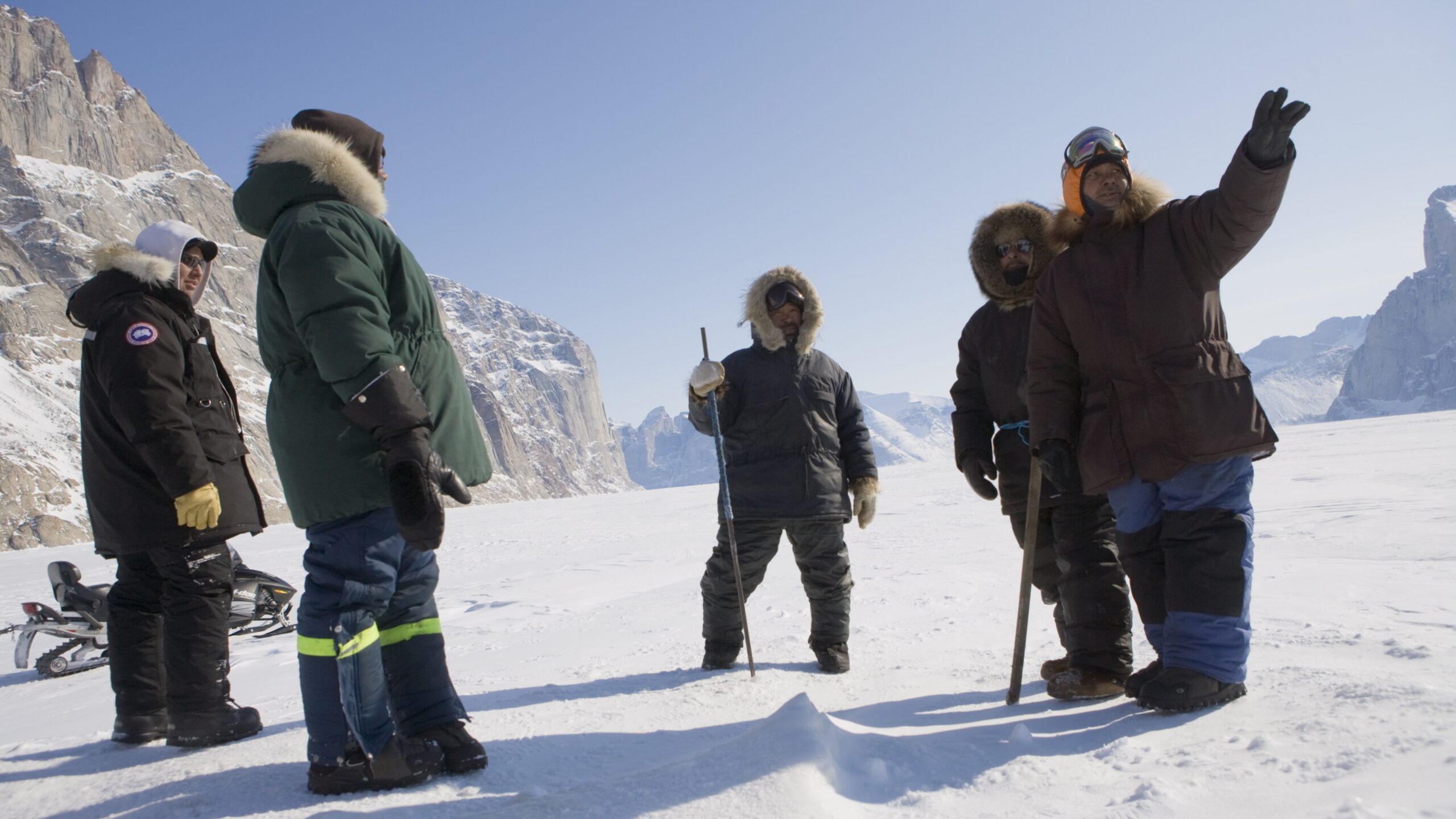 Inuit Qaujimajatuqangit (IQ)
Environmental research and monitoring
Weather, sea ice, and climate change
Hunting and harvesting research
Research and field logistics
IQ studies and oral history research
Linking land-based learning and research approaches
Aerial imaging and aerial mapping research
(Standard) mapping and participatory mapping
Multidisciplinary and interdisciplinary research; co-production of knowledge
Community engagement
Community-to-community knowledge exchange and peer-to-peer training
Research design and proposal development
Research opportunities and mentorship for Inuit students and early career researchers
Education and training for visiting researchers wanting to work with communities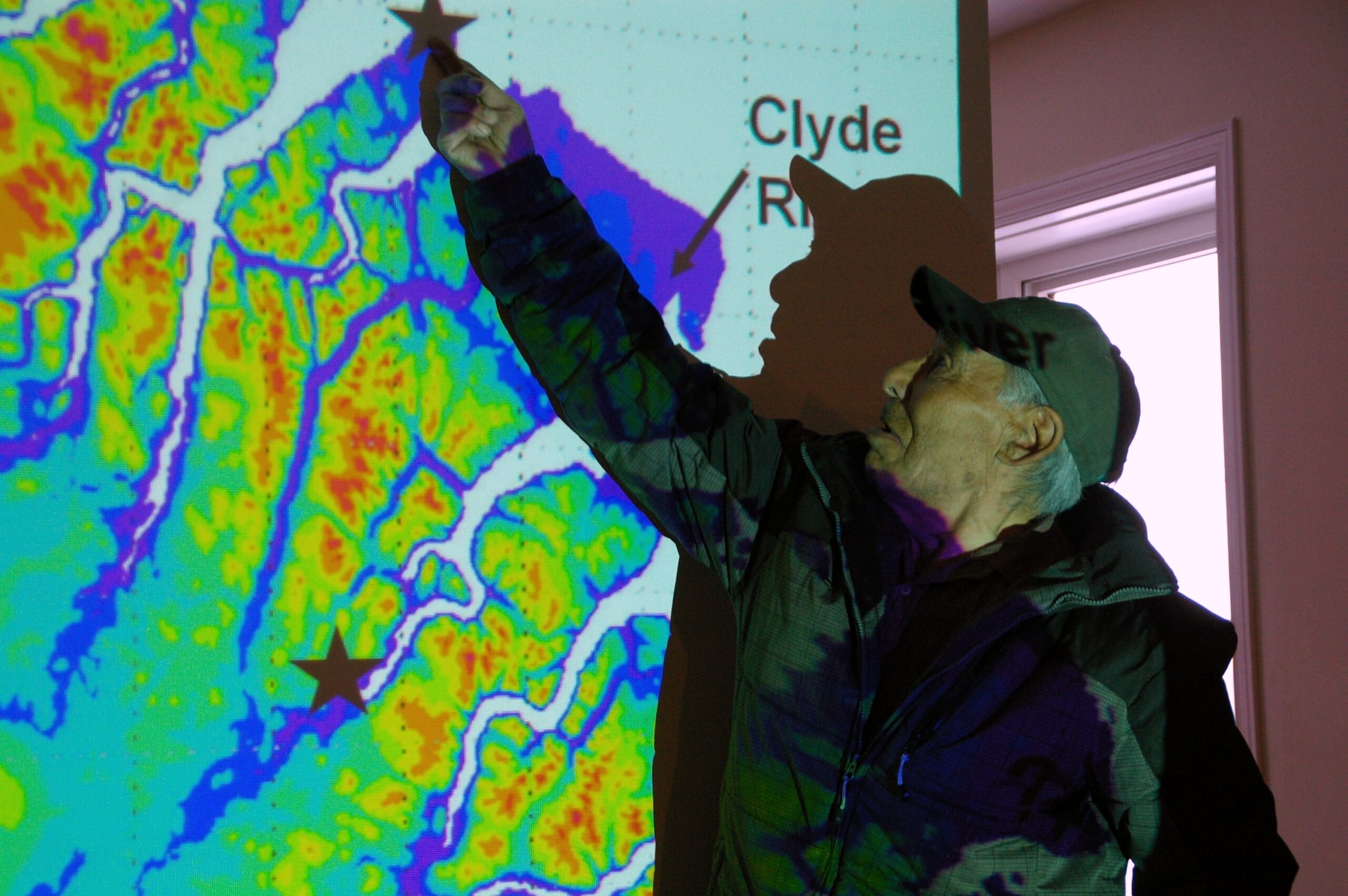 Our research has been published in academic journals, books, online resources, and presented at national and international conferences. Our projects have been featured in documentary films, IMAX, magazines, television, and our work has received awards in Nunavut, Canada, and internationally.
Ittaq is committed to supporting and implementing the practices for respectful and beneficial research for all Inuit outlined in the National Inuit Strategy on Research developed by Inuit Tapiriit Kanatami (ITK).
Current core research projects:
InReach-supported Sea Ice Observing and Monitoring
Ongoing IQ and Oral History Research
Video: A quick view of some of our research activities in one minute and forty-seven seconds.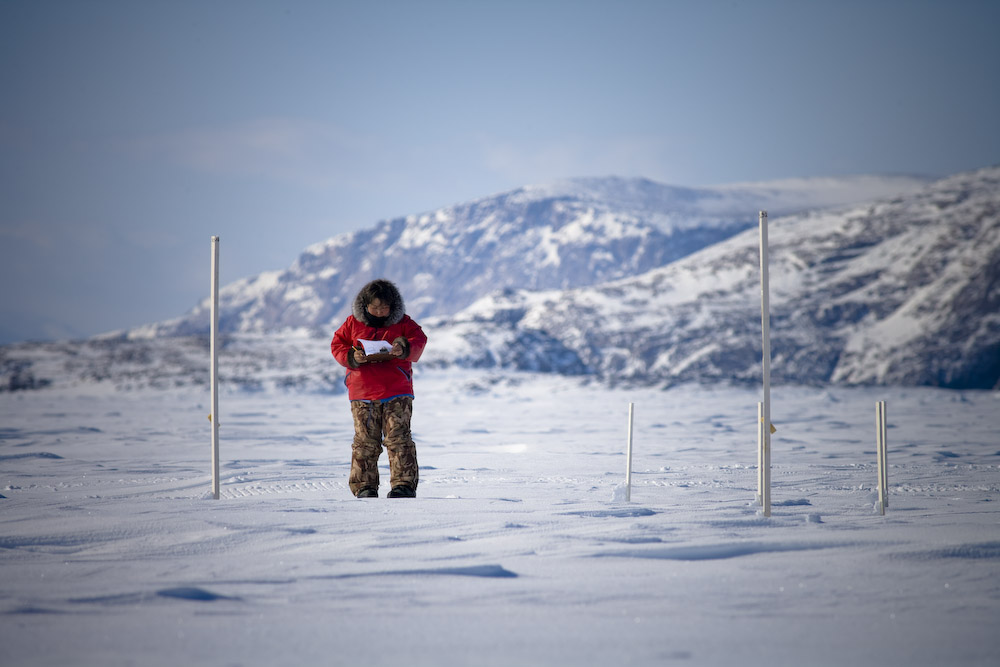 Visiting research support
Ittaq supports visiting researchers through the Nunavut Research Institute (NRI) licensing process. 
At this time, Clyde River requires that all researchers seeking a license to conduct research in the community first submit a Letter of Intent (LOI). The LOI template can be requested/submitted from/through NRI or directly from/to Ittaq. LOIs that are approved will then be invited to submit a full NRI application. 
Visiting researchers are encouraged to contact Ittaq as early as possible in project development in order to understand if their project is of interest, priority, and a good fit for Clyde River. Early communication can establish if the project meets our requirements for true benefits to the community.
We welcome projects that offer genuine collaboration and support Inuit leadership of research. Some of our services are outlined below. 
Supports and services for visiting research:
Proposal design and project development consultation
Community researchers, project leads, and field researchers
Project management
Year-round field services (e.g. environmental monitoring, guiding, sampling, ground-truthing, equipment testing/operation/maintenance)
Digital media support (e.g. photography, videography, aerial imaging, aerial mapping, video productions)
Logistics
Workshop facilitation; community engagement
Interviews and focus group facilitation
Sample collection
Guidance and training for researchers, students, government employees and others on working with communities