The land is at the centre of everything we do.
We are driven by love and respect for the land.
Our research, multimedia productions and land-based programming all centre on the land and the deep connections we have to it as Inuit. 
Ittaq has a strong history of land-based programming and we are leading new work that reclaims hunting as a full-time essential service in our community. New and innovative research and land-based programs at Ittaq are demonstrating how we can work toward food sovereignty, food security, and build more Inuit-centred economy in Nunavut.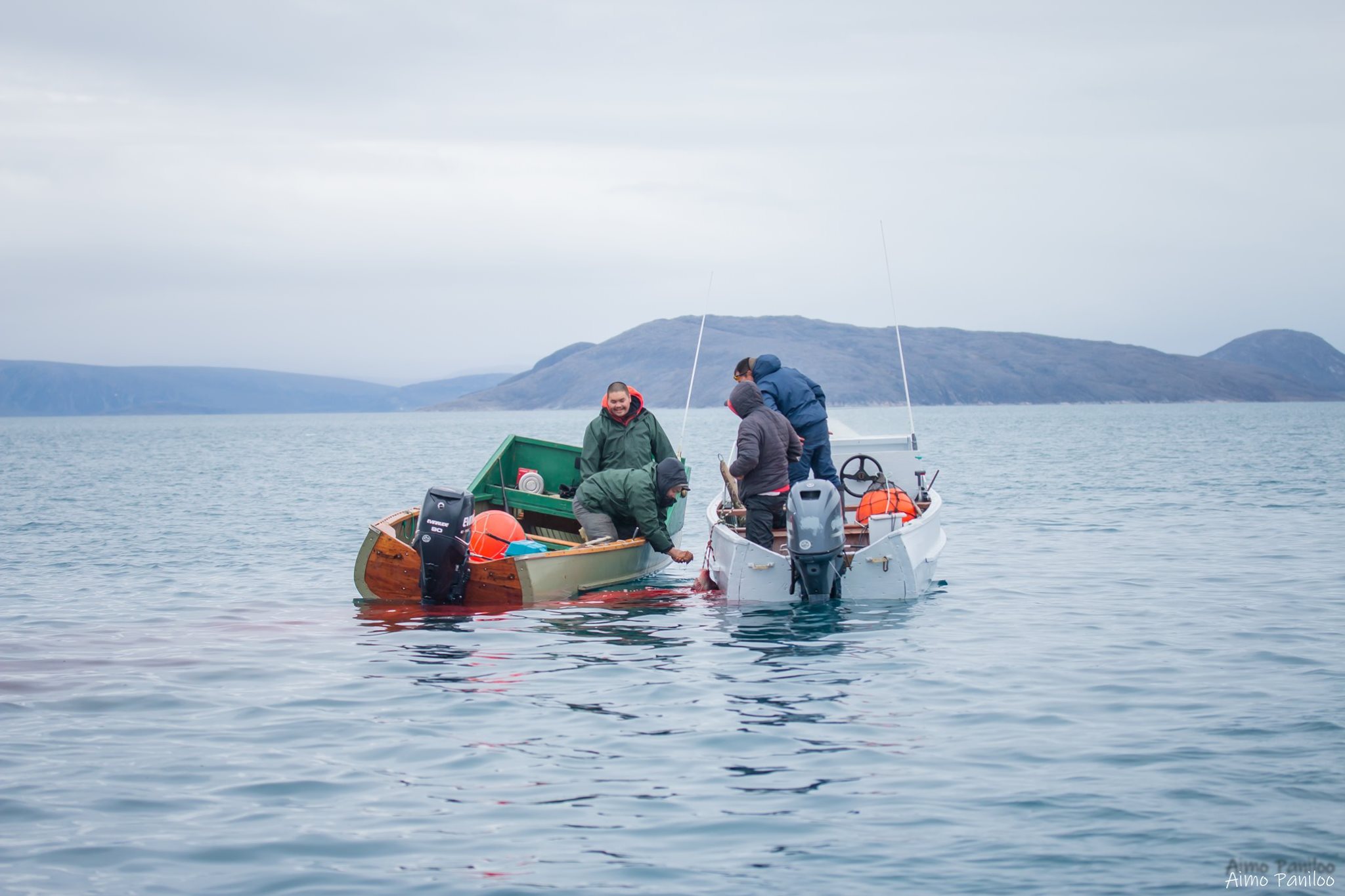 Flagship Land-based Programs:
Angunasuktiit
Angunasuktiit is a full-time hunting and land-based apprenticeship program. Our staff of full-time hunter-instructors take participants out on the land each day to learn all aspects of harvesting all-year round. The Angunaqsuktiit bring in healthy country foods, increasing food security in our community and the program is training our future hunters.
The Angunasuktiit program also contributes to ongoing research at Ittaq including on weather, sea ice, and developing Inuit approaches to research, monitoring, and evaluation.
Angunasuktiit demonstrates the deep impacts and benefits of supporting full-time hunters in our community. Not only in terms of food security, but also in consistent monitoring of our environment and wildlife, passing on knowledge and language, maintaining traditions, and showing that hunting is a viable livelihood that is critical to community life and building a more Inuit-centred economy in Nunavut.  
Ataata Irniq Nunami & Qimmivut
The Ataata Irniq Nunami (Father Son On The Land) and Qimmivut (Our Dogs) programs have been running through Ilisaqisivik for over a decade. These programs focus on mentorship and wellness for men and boys, creating positive impacts for the whole community. 
The Angunasuktiit help to lead these two land-based programs that run annually through Ilisaqsivik.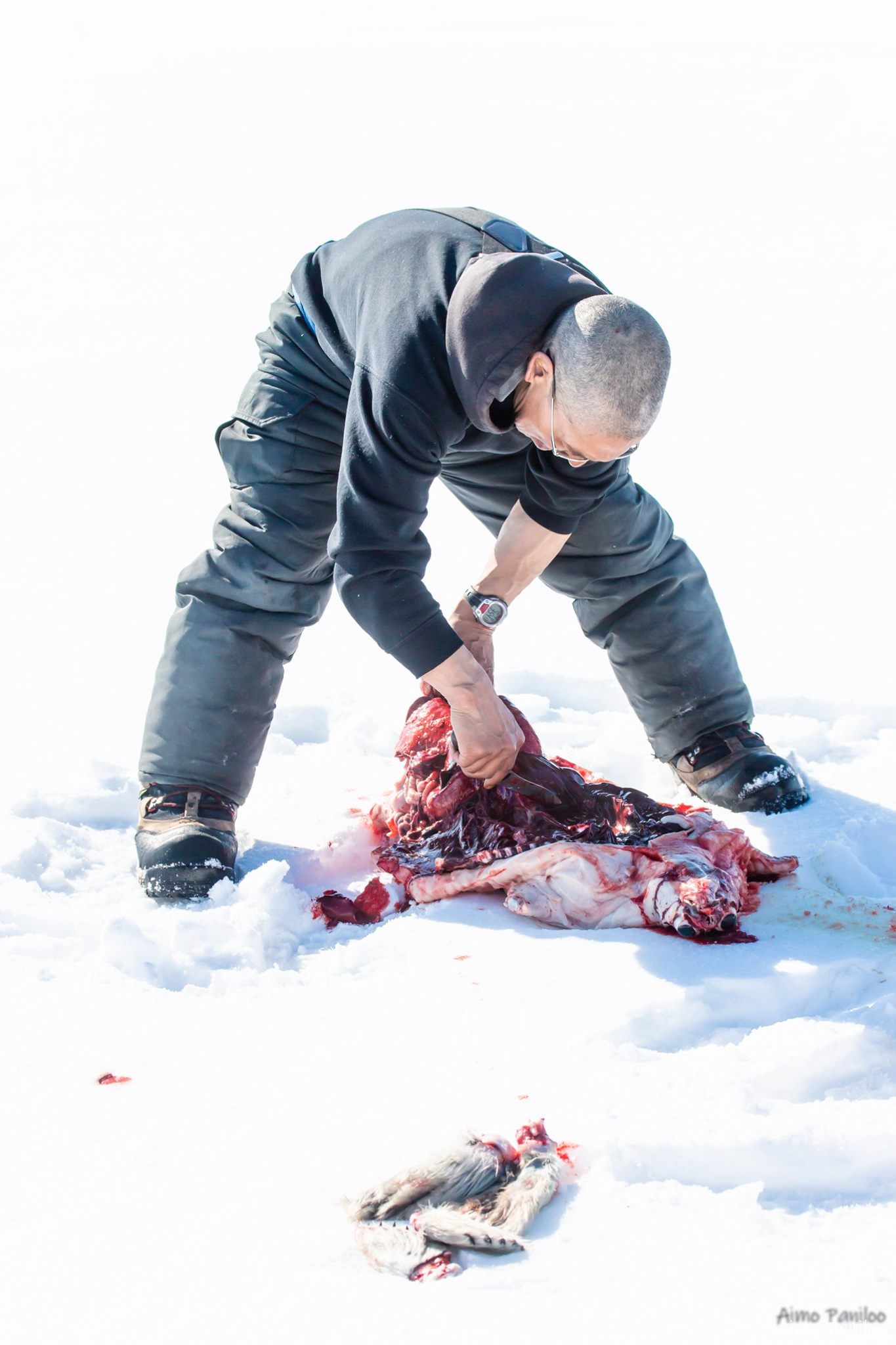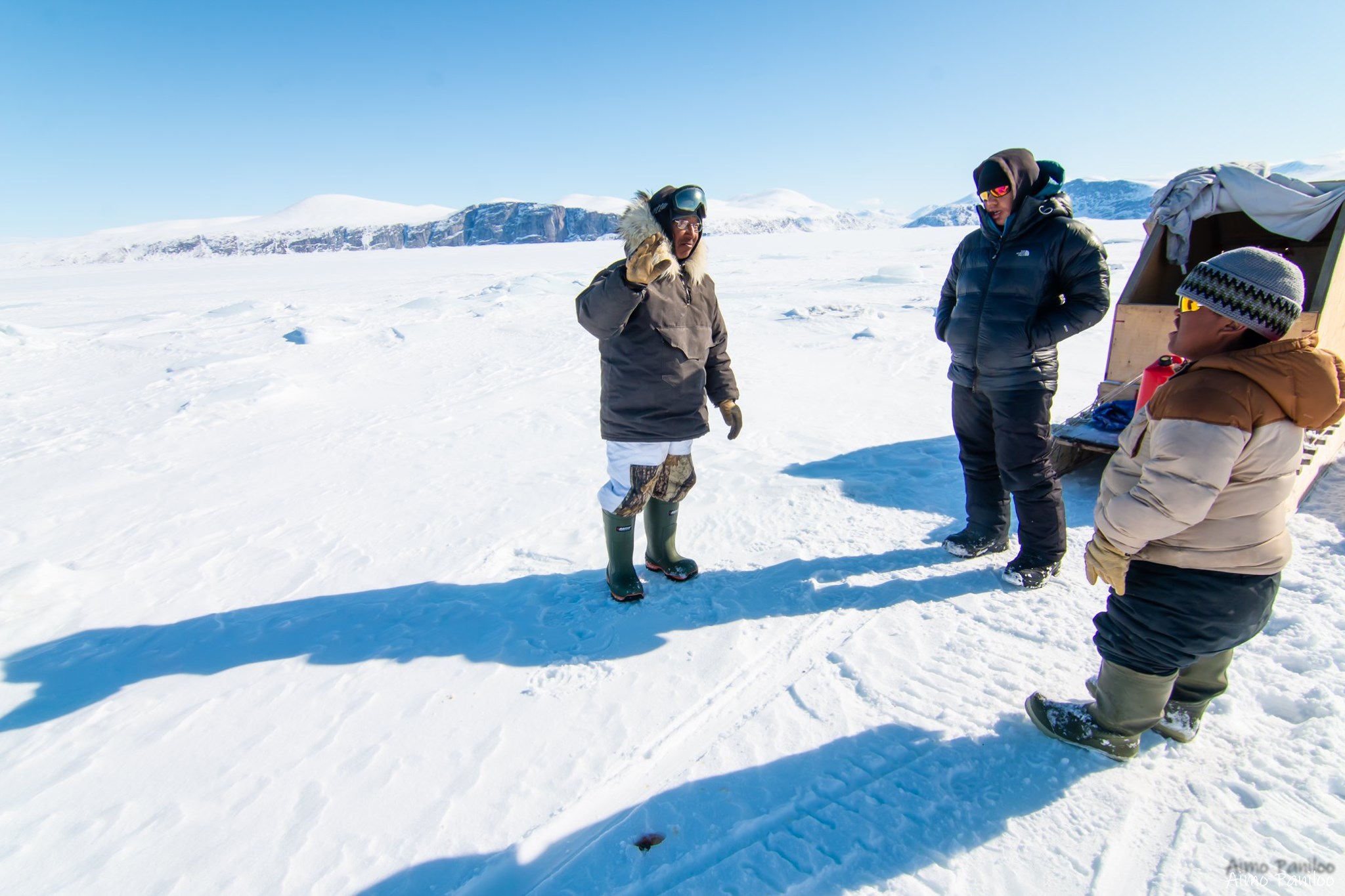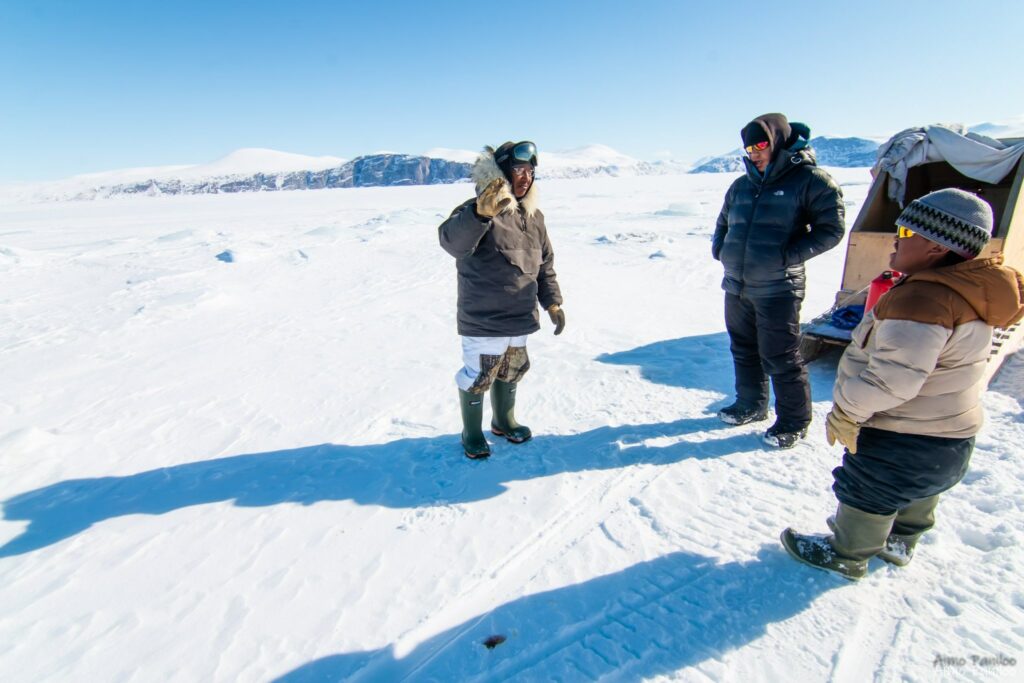 Video: A quick look at some of our land-based programming in one minute and twenty-eight seconds.